Pécsimaszk…
However, the quality of surgical and medical masks, mostly sourced from China, often left something to be desired, so our company set up our own manufacturing plant, where we started to manufacture our own surgical face masks with high hygiene requirements using fully automated machines. At the same time, the ISO 9001: 2015 quality management system was introduced for increased efficiency and safer operation.
Contact: pecsimaszk @ lndpharma.hu
About our surgical face masks
Conventional Disposable Medical Face Mask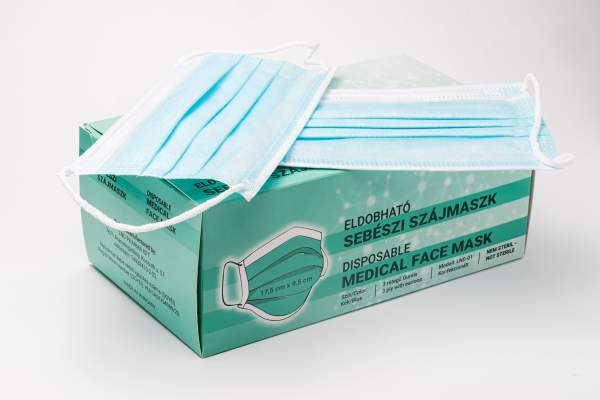 Traditional surgical mouth mask, Hungarian production: CE marked, high quality 3-layer, type II / R surgical mouth mask made of eco-textile on request. The product has a CE certificate of conformity and the manufacturer is ISO certified.
Also suitable for hospital use.
Anti Fog Disposable Medical Face Mask
The product is made for people wearing glasses, thanks to its special design, it prevents the blown air from precipitating on the glasses. We also make it entirely from eco textiles on request.
Instructions for use: Place the mask recommended for spectacles tightly on your nose. Make sure the wire follows the line of the face exactly. Put the glasses on the top edge of the mask. Under normal breaths, the vapor barrier layer prevents the blown air from precipitating on the glasses.
EU production, from EU raw materials.
Available documentations:
If you want to order our European surgical facial masks, please contact us and check our competitive prices: